A healthy body holds a Healthy Soul.
we value your precious health.
About
Forest Lawn Medical Clinic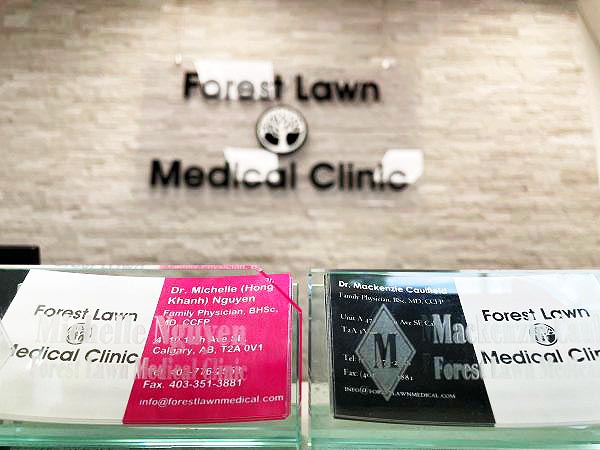 The Forest Lawn Medical Clinic is a new medical clinic which opened its doors on September 2021. It is named after the Forest Lawn neighborhood in South East Calgary and is located in the Forest Lawn plaza (i.e. by the Tim Hortons and Giant Tiger). We are excited to be serving this diverse community and getting to know the people who live here.
At the Forest Lawn Medical clinic, we are committed to providing the highest level of patient care and will try our best to accommodate your specific needs. If you require something simple and are in a rush, we will do our best to ensure that you are served in a timely fashion. On the other hand, if you want something more complicated and would appreciate extra time, let our staff know. Ultimately, we are flexible and will try our best to assist you.
Our clinical practice uses the biopsychosocial approach. This philosophy is based on the principle that medical issues are an interplay between biological, psychological, and social factors. As such, we will work with you to identify what the root cause of an issue may be occuring and attempt to address it accordingly. This approach is multi-disciplinary and will often involve a care-team of allied health professionals (ex. dietician, physiotherapist, mental health therapist, etc). We are affiliated with the Mosaic Primary Care Network and therefore have access to a team of allied healthcare professionals.