A healthy body holds a Healthy Soul.
we value your precious health.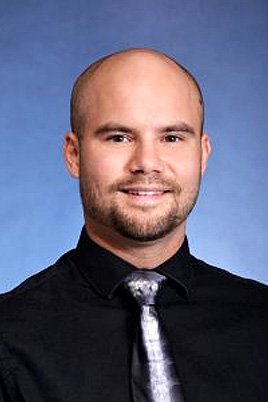 Dr. Mackenzie Caulfield
Born in Kamloops, British Columbia, Dr. Mackenzie Caulfield grew up in the lower mainland of Vancouver before relocating to Calgary. His favorite pastimes growing up included skateboarding, snowboarding, playing strategy games and watching nerdy science documentaries.
He studied Molecular Biology and Biochemistry at Simon Fraser University where he graduated honors with distinction. After doing some basic research in bioinformatics/ drug repurposing,1 HIV vaccine development, and the genetic basis of Chlamydomonas deflagellation, he decided to pursue a Doctor of Medicine at the University of British Columbia, Canada. While there, he engaged in various global health initiatives in Uganda, Vietnam, India, and Nepal. While in Uganda, he conducted studies on burns with The Office of Pediatric Surgical Evaluation and Innovation.2 While pursuing his medical degree he also engaged in Addiction medicine research.3
For his current practice interests, below is a direct quote:
"I feel somewhat stretched between what may be viewed as polar opposites. On the one hand, I feel very much committed to science and the idea that things can be studied and understood. On the other hand, I find science very limiting and unable to address the most basic questions of existence and wellbeing. I had a patient once refer to the concept of a 'healer' in abstract terms and this is what I strive for, whatever that means."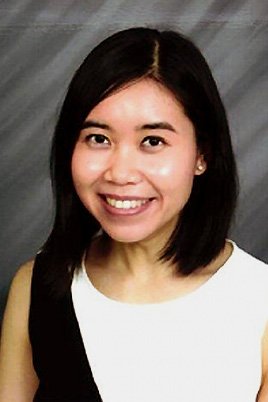 Dr. Michelle Nguyen
Dr. Michelle Nguyen was born and raised in Calgary. She completed her Bachelor of Health Sciences at the University of Calgary and Medical School in Toronto. Afterwards, she moved back to Calgary to complete her Family Medicine residency.
In her free time, Dr. Nguyen likes to try out new recipes with her instant pot, go biking, and spend time with her family and friends.
Dr. Nguyen enjoys practicing comprehensive primary care and has a special interest in preventative care, chronic disease, women's health and minor procedures.
Previous research that Dr. Nguyen have been involved in included studying preconception counseling in women with diabetes mellitus as well as strategies to prevent cycling injuries. 4, 5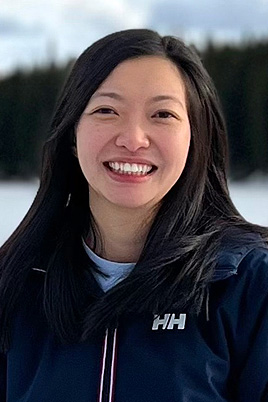 Dr. Sandy Ly
Dr. Sandy Ly is a born and raised Calgarian. She completed her Bachelor of Science, Doctor of Medicine, and Family Medicine Residency at the University of Calgary. She currently practices Family Medicine, Urgent Care, and Rural Emergency Medicine at various locations around Southern Alberta. She is dedicated in providing comprehensive care. Her family medicine practice is geared towards Women's Health, trained in insertion of the various contraceptive options.
In her spare time, she enjoys travelling, skating, snowboarding, and spending time with her family and friends.
Dr. Sandy Ly is not currently accepting patients.
References
1) S.J. Ho Sui, R. Lo, A.R. Fernandes, M.DG.Caulfield, J.A Lerman, L. Xie, P.E. Bourne, D.L.Baillie and F.S.L.Brinkman (jul 2012). Raloxifene attenuates Pseudomonas aeruginosa pyocyanin production and virulence. International Journal​ ​of​ ​Antimicrobial​ ​Agents. 40 (3): 246-51.
https://pubmed.ncbi.nlm.nih.gov/22819149/
2) Caulfield, Mackenzie, Pagliardi, Dino, Rajwani, Alykhan, Maccan Angela, Huebner, Jack, Ribeiro, Amanda1, O'Hara, Nathan, Evans, Robin (Jan 2016). A Method for Multistage Sampling in the Randomization of Household Surveys in Low- and Middle-Income Countries. Western Region Medical Research Conference, Carmel, San Francisco, USA.
3) Mackenzie DG Caulfield, Rupinder Brar, Christy Sutherland, Seonaid Nolan (Mar 2020). Transitioning a patient from injectable opioid agonist therapy to sublingual buprenorphine/naloxone for the treatment of opioid use disorder using a microdosing approach. BMJ. 25;13(3):e233715.
https://pubmed.ncbi.nlm.nih.gov/32213504/
4) Nguyen, M., Halperin, I. Electronic medical records and preconception counselling for women with pre-gestational diabetes mellitus. Poster presentation at Quality Improvement & Patient Safety 2015 Conference.
5) Romanow, N.T., Hagel, B.E., Nguyen, M., Embree, T., and Rowe, B.H. (2012). Mountain bike terrain park-related injuries: an emerging cause of morbidity. International Journal of Injury Control and Safety Promotion, DOI: 10.1080/17457300.2012.749918